news_

July 2017
Work is almost complete on a new balcony in Aberdour, Fife. With panoramic views over the Forth estuary and towards Edinburgh, a glass Qrail balustrade system was used, making the most of the views. Garapa decking was used for it's exceptional durability.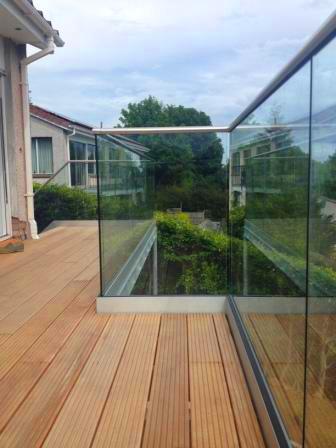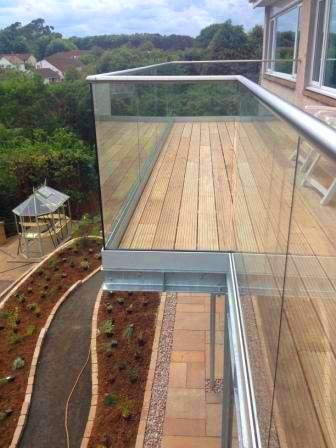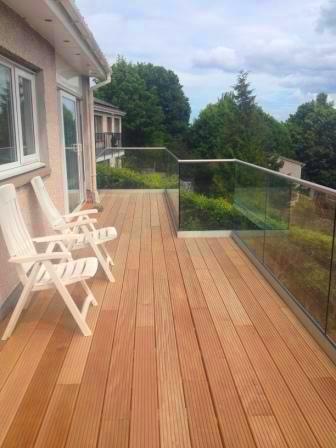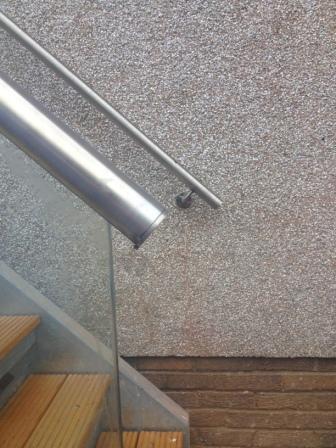 May 2017

Happy to hear that the Greenrigg project has been short listed for the RIAS/Forestry Commission Scotland and Wood For Good Timber Award.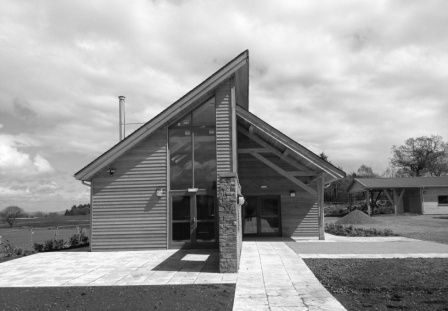 New development in Cowdenbeath
Planning permission for development of the old DHS office at 12 Factory Road, Cowdenbeath will be submitted shortly. The change of use application will include proposals to significantly refurbish the building, providing a number of flats over two levels, together with a green space and parking.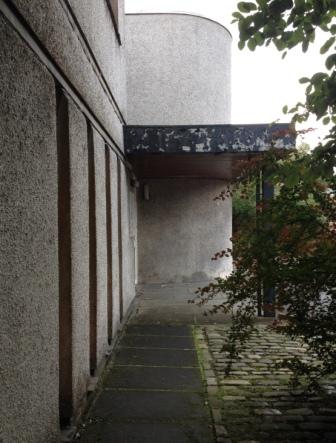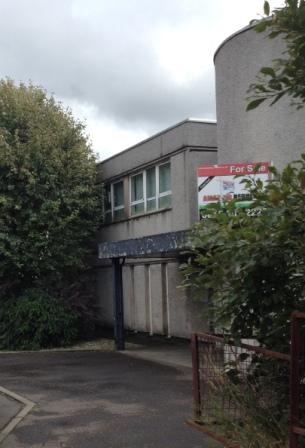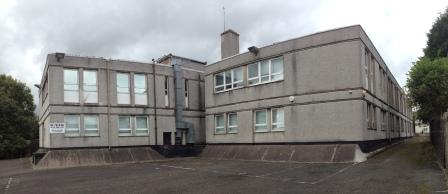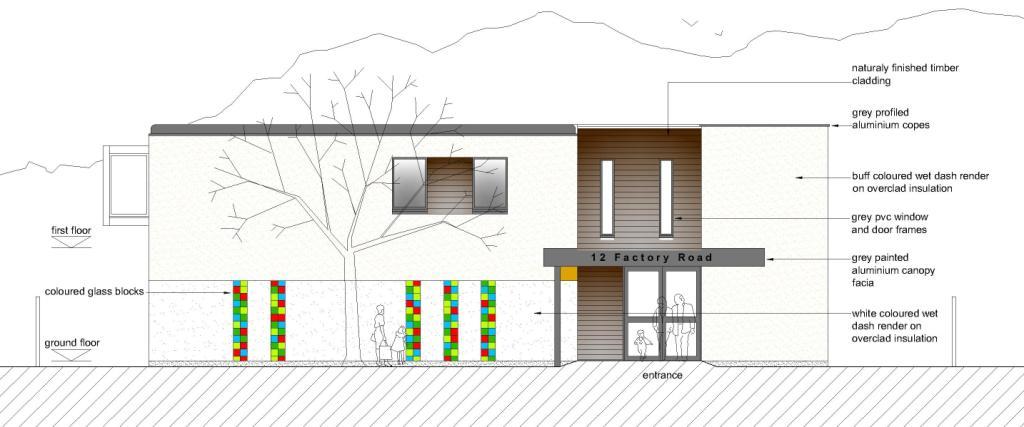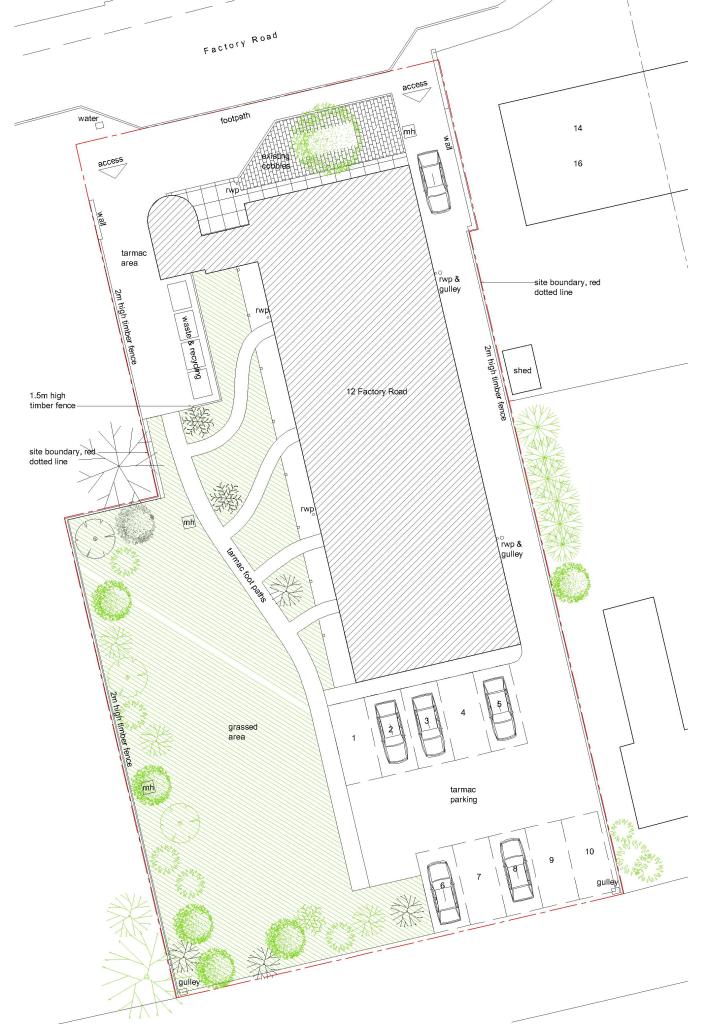 Looking for a site?
The decommissioned NATO radar site at Balado in Fife, includes the 'Golf Ball', an iconic Perthshire landmark situated within approximately 9 acres of prime development land. If you're interested in the site contact Amazing Results, the selling agent.
Pete Cummins Architect is part of a team preparing mixed use feasibility options for the site, including housing, residential, retail and commercial.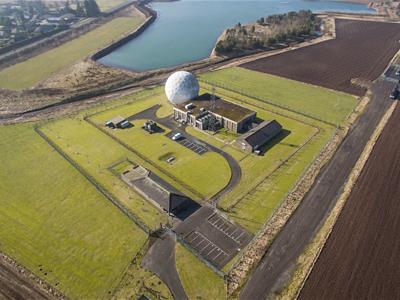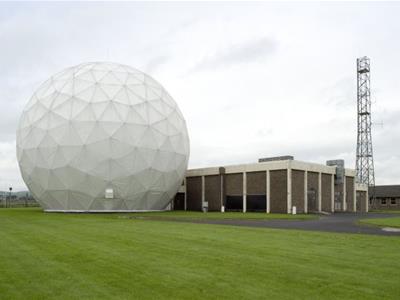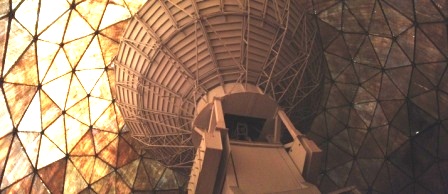 August 2016
The newly finished extension at West Road, Charlestown.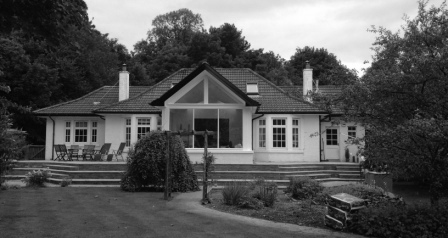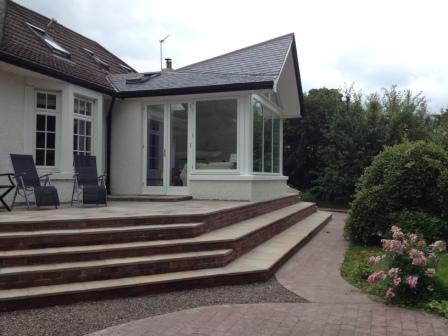 January 2016
A new multi-purpose outdoor space at Inzievar Primary School in Oakley, Fife, The structure provides shelter for outdoor teaching and other activities. Supported on a green timber structure, the translucent roof allows ample daylight in to the space below.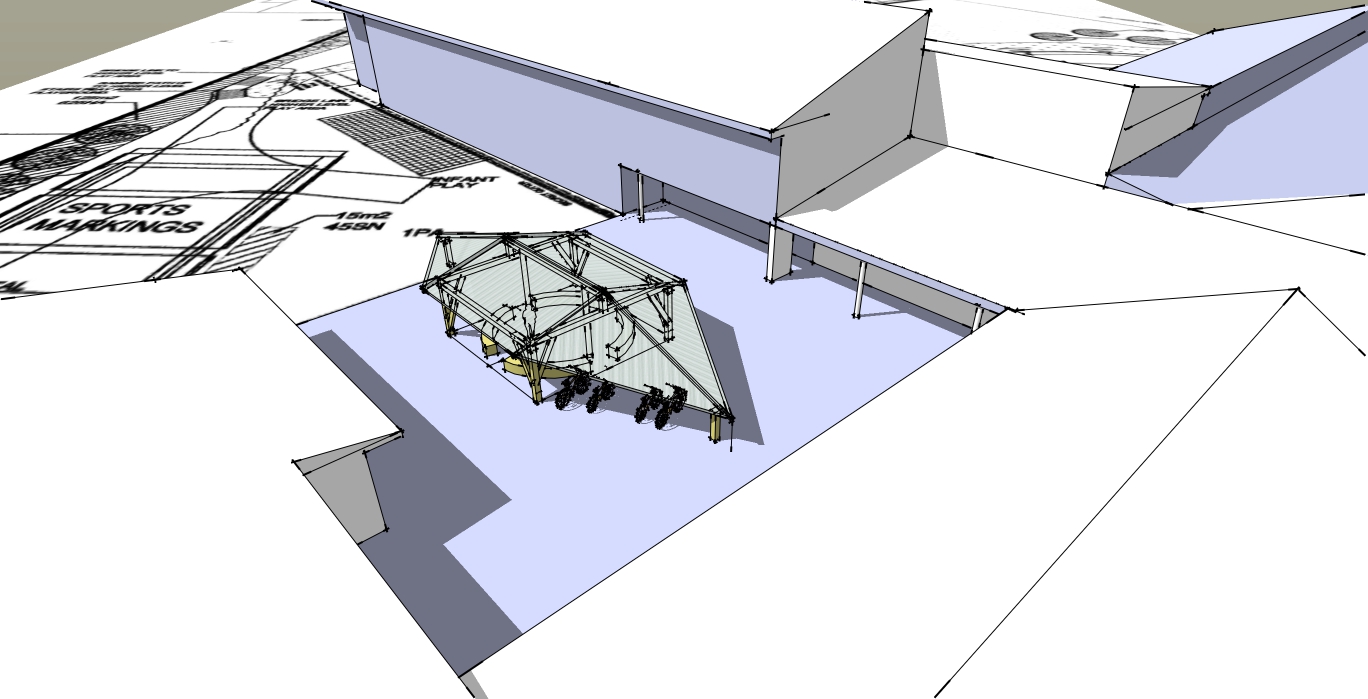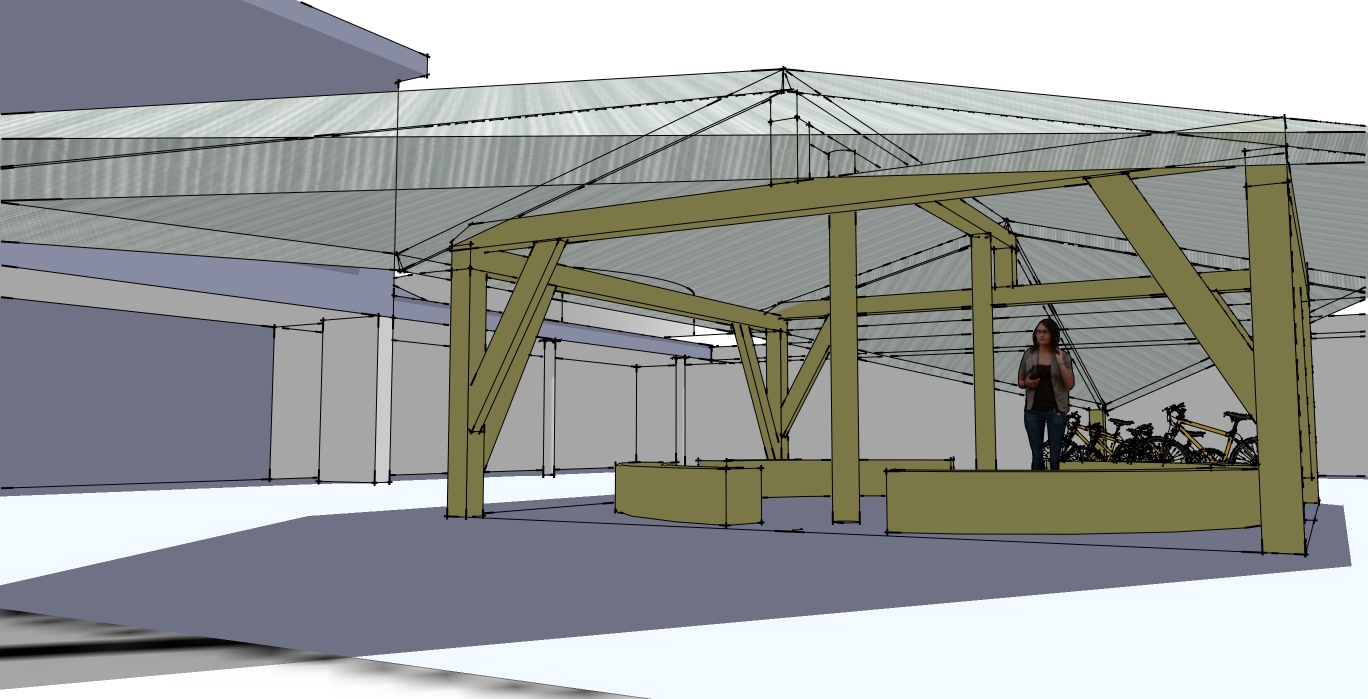 October 2015
INCM Alba 2015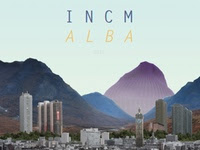 Pete Cummins Architect is happy to support INCM Alba 2015, an event for 120 architecture students from 52 countries working, collaborating and living together in Scotland for 9 days.
Below: Scruschloch Farm, Douglas Fir frame erected and the extension is taking shape.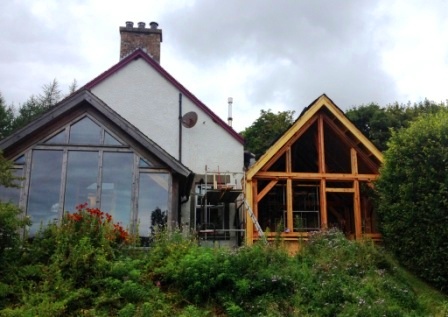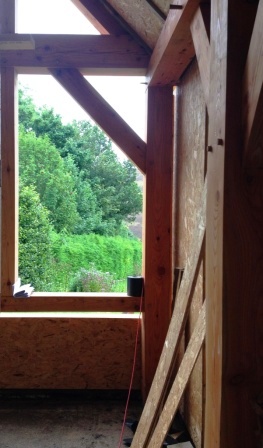 A new house in Stirlingshire on the drawing board. Drawings below show the elevations, which use stone, timber cladding, slate and oak framing to define different parts of the house.


August 2015
Work has started on site at Scruschloch Farm, Angus. Demolition is underway and foundations have been poured. Below: the Larch structural frame stacked on site ready, to be lifted in to place. Bottom: a 3D computer image of the completed Larch frame.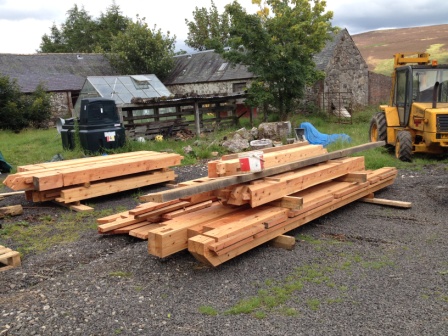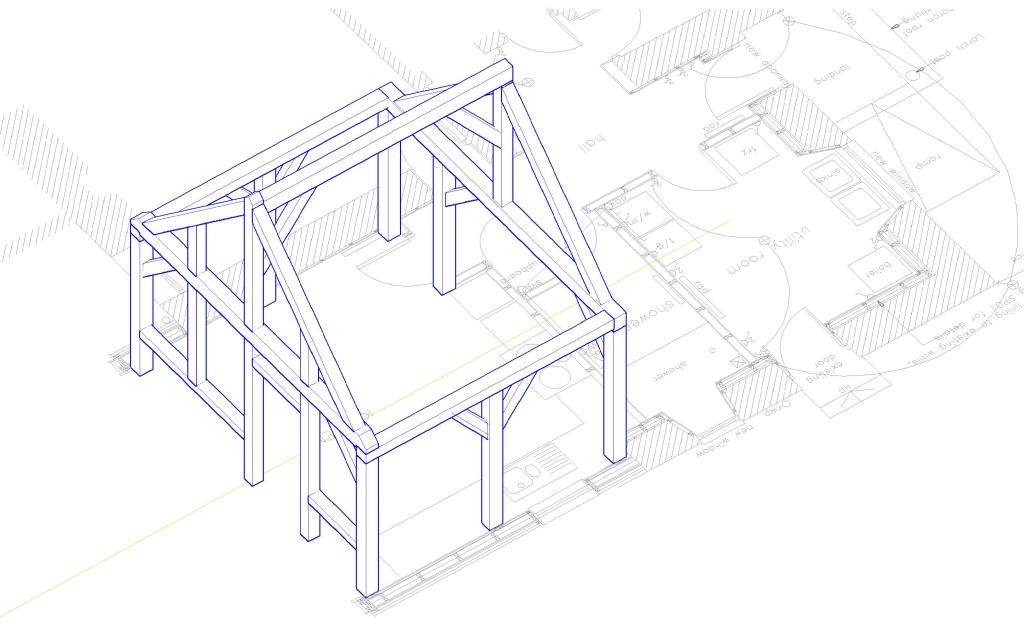 May 2015
A Planning Application has been submitted for the Greenrigg Cycle Skills course which caters for riders of all abilities, young and old. Together with a wide range of existing tracks & wooded walks at Greenrigg, near the Falkirk Wheel, this investment by Callendar Estate hopes to draw people to rural Falkirk,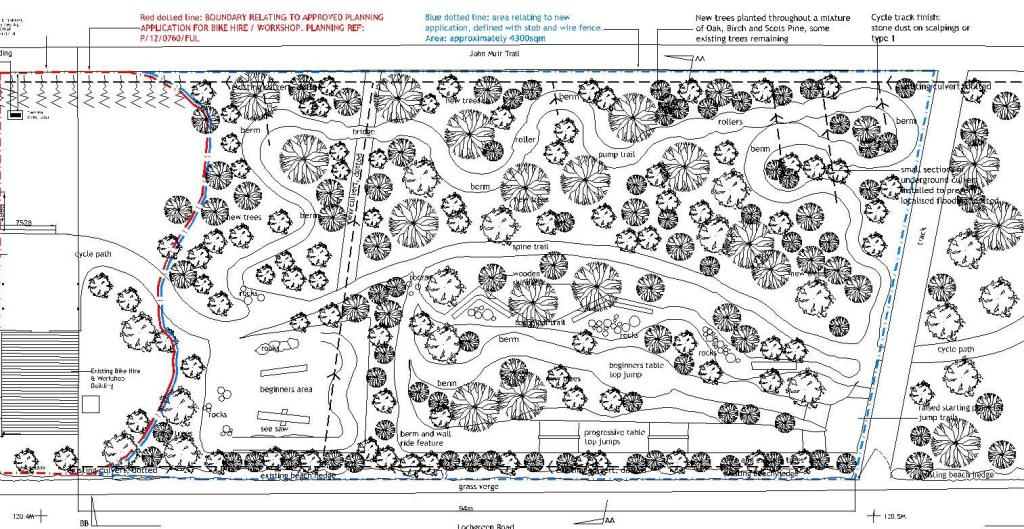 April 2015
Work is practically complete on site for all three parts of a project near Falkirk for Callendar Estate, including the Cafe, Flat and Bike Hire building. Powered by a ground source heat pump, the development is intended to be energy efficient and contains high levels of insulation together with good levels of day light and ample external amenity space.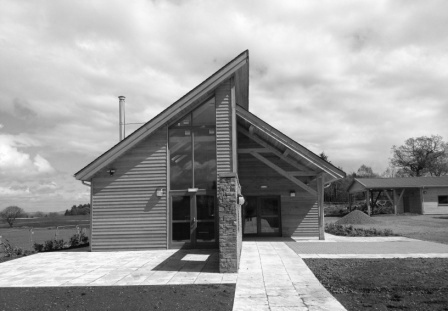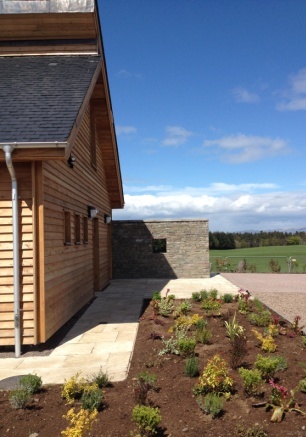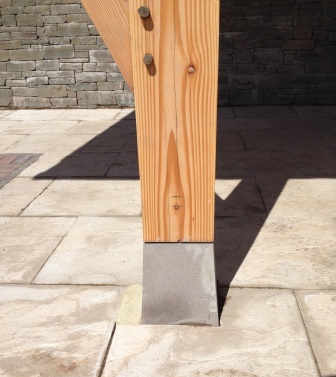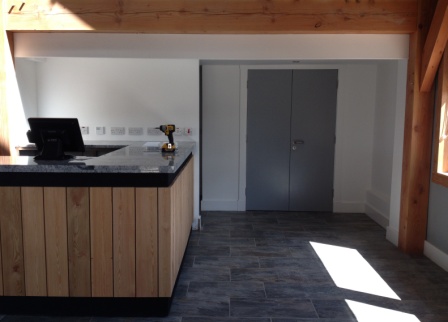 March 2015
Detailed design for an extension with an unusual roof is progressing after receiving planning permission. The angular roof allows daylight to penetrate deeper in to the house.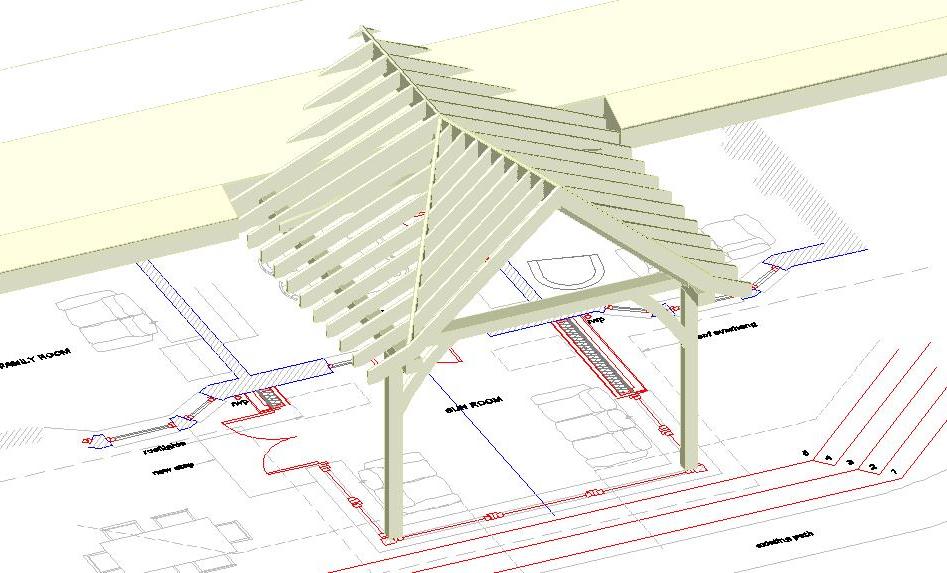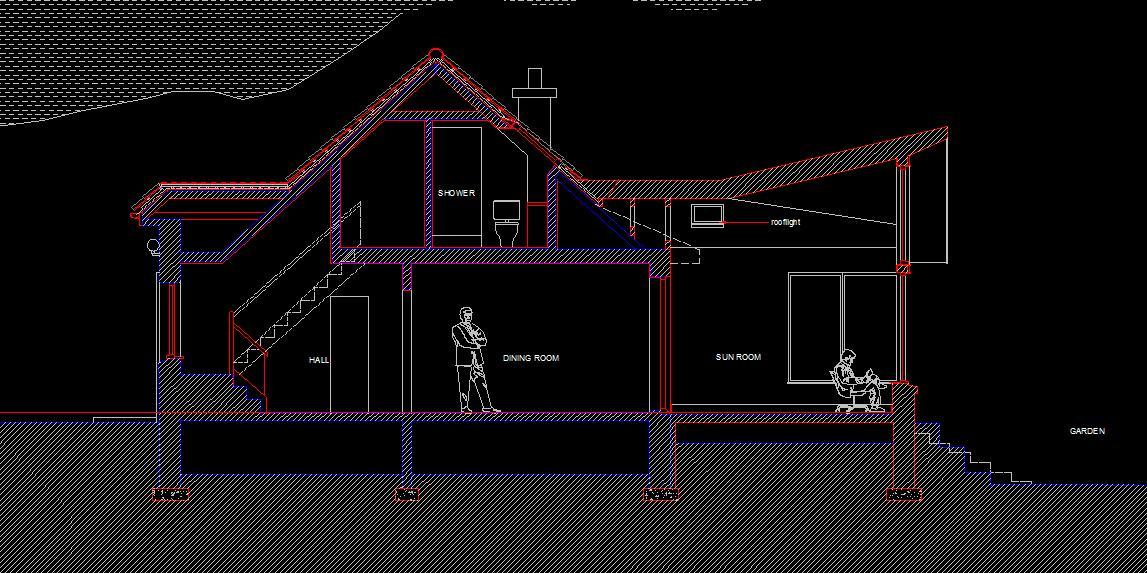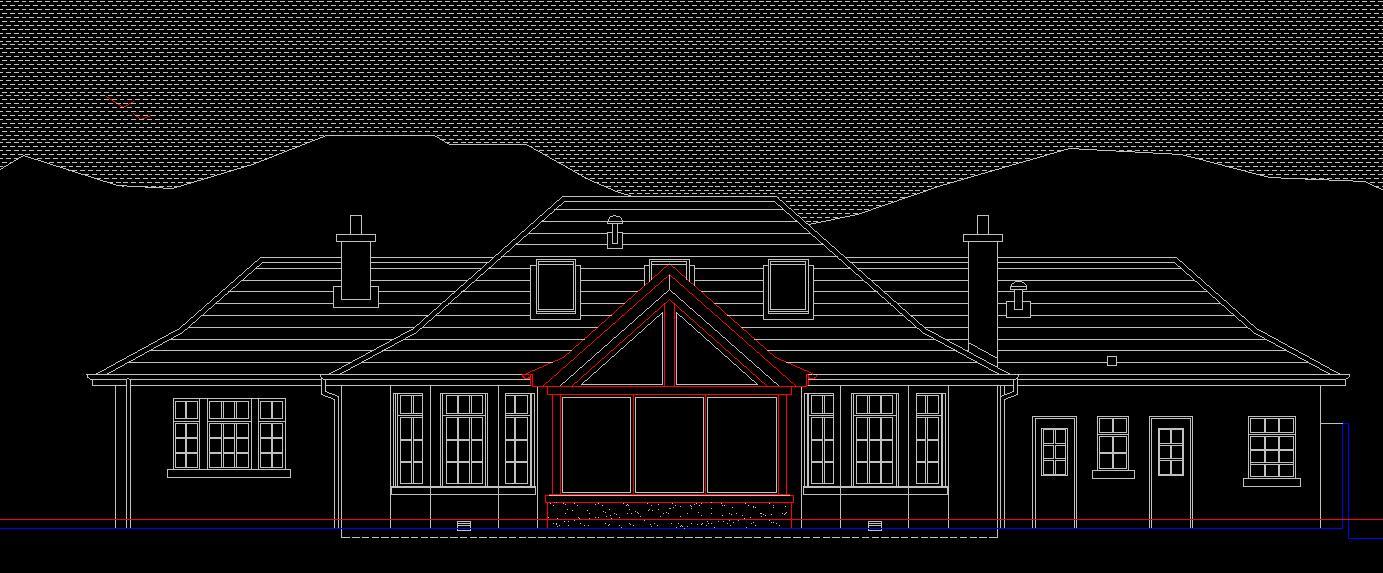 January 2015
Firland Field House in Limekilns is complete, a lovely new Living Room, Utility and Kitchen.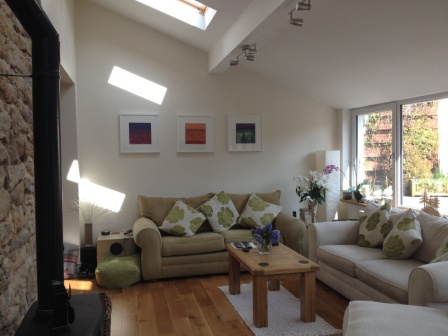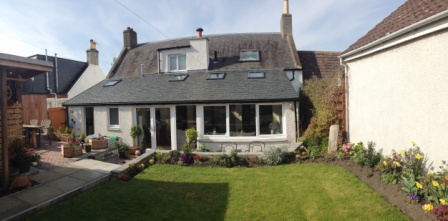 December 2014
The Pig Rock Bothy, designed in conjunction with the artist Bobby Niven, still resides in the grounds of The Gallery of Modern Art, waiting for it's final resting place in Assynt.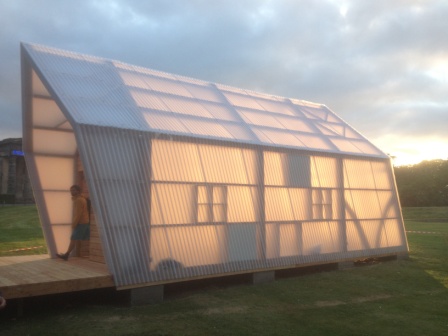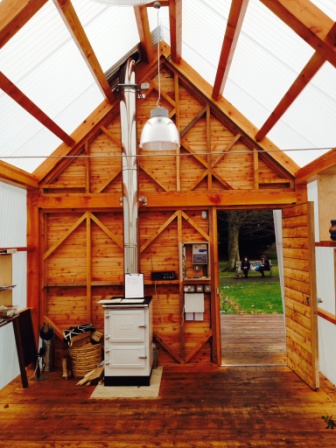 April 2014
A Planning application has been submitted for the extension at Scruschloch Farmhouse. Materials for the external finish include slate, Larch cladding and white render to match the existing house. A large section Douglas Fir frame is the main structural element in the new Kitchen, which has a large glazed gable to fill the space with sun light and allow easy access to the garden.
March 2014

The first stage of the Greenrigg project is now coming out of the ground. Despite the wet weather, work is progressing well on site and both buildings now have foundations and block work in place. The cafe operator is now on board with ambitious plans for a unique place to eat and drink. The development will also be open for events and functions on the Green Space.